Dear Hilltopper Community,
Thank you for joining this monthly conversation regarding Marshall's mission & purpose, and thank you for providing feedback on the most recent essay. As always, I welcome your thoughts on this topic as well.
Kind regards,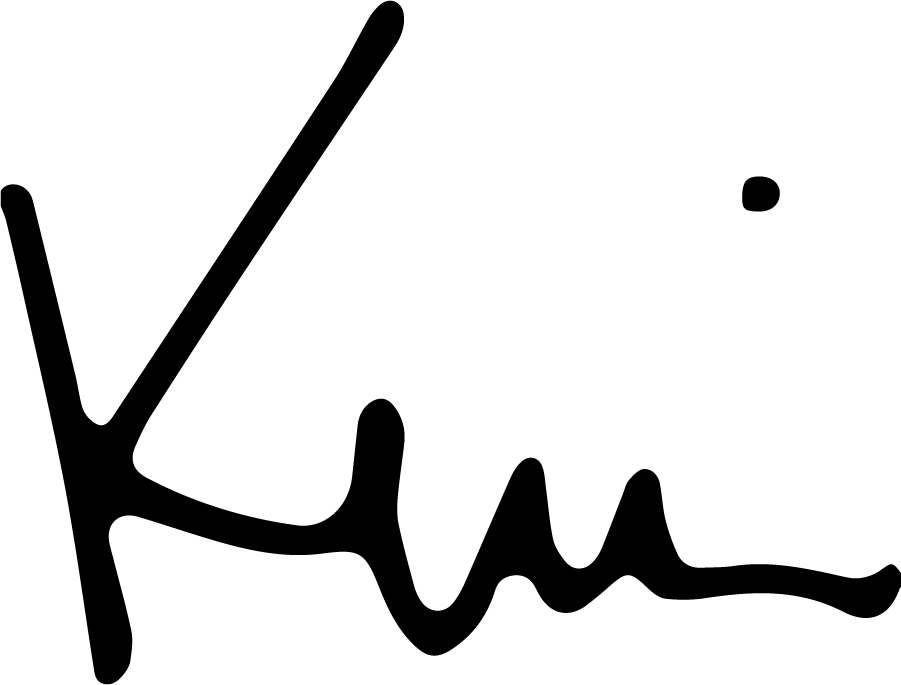 Creating Context
One premise in education that gains steam each year is the notion that real-world context helps students understand the purpose of classroom activities. A simple Google search turned up thousands of articles emphasizing this connection, including a 2018 story in the Sydney Morning Herald that makes the case quite clearly:

"Incorporating real-world connections into a lesson plan helps students understand why what they're learning is useful beyond school and university. It's an approach that works for every curriculum to increase engagement in the learning process as students gain valuable insights into real-life applications of the skills they're being taught."

Providing these valuable insights was one of the driving ideas behind iTerm, our two-week interim which offers several classes highlighting real-world connections. For these two weeks, we welcome many area experts into our classrooms. In our social media feed, we try to bring these moments to life—moments when our students interact with radiologists and surgeons, linguists and craftsmen. iTerm has been around long enough for us to see that these moments sometimes sway our students to pursue summer study, seek internships, and choose college majors.
Depth of Experience
Yet, inadvertently, the celebration of these moments may have led some people to draw an erroneous conclusion. It was never our intention to suggest we have to import local experts in order to make these connections. In fact, many of our classroom teachers worked in other professions before opting into education. We call them "teachers by choice"; the writers, scientists, ethicists, financial analysts, ceramicists and purchasing agents who made conscious decisions to leave private practice in order to work at Marshall.

I had this conversation just the other day with two instructors who teach our highest-level math classes. I asked how often they drew from their previous careers when introducing complex material, and both had examples at the ready. Then, on cue, they made mention of a third colleague, suggesting they had never met anyone quite as adept as he "when it comes down to connecting classroom science to the real world."

Our very status as an independent school allows us to build a faculty with a variety of skills and life experiences. In building our faculty, we value academic content and subject matter preparation; however, we also have the freedom to screen for professionals who fit our Mission, value the autonomy we provide, and above all else, enjoy mentoring students. In fact, while one teacher may have a more academic background and the other broader professional experience, it is that final attribute—a love of mentoring—which is our non-negotiable.
Passionate Practitioners
A few weeks ago, I attended a meeting at UMD with other area principals. At the meeting, leaders from the School of Education asked us to list the qualities we seek in teaching candidates. One principal lamented the fact that she does not get to choose her teachers; some are assigned by the district and others exercise seniority and transfer in.

I thought about how fortunate we are to have true independence in the hiring process. We are fully able to vet candidates, seeking the best fit for our program. With our new emphasis of self-directed learning, we seek curious and flexible candidates, willing and able to cover the variety of topics that interest our students. That said, the two qualities we still rate most important are: alignment with our Mission and a demonstrated passion for teaching and mentoring. That is why all candidates must teach a class as part of the interview process.

The suggestion that all schools are alike presumes that all teachers are alike; I think we all know that is not true. The best schools, public or private, hire passionate practitioners who align with Mission. When I took this job, I assumed everyone understood that schools should be measured by the quality of the teaching faculty. Had I thought otherwise, I would have written this Community Conversation long before any of the others. Sometimes it's just that simple; even in the real world.
Leavening the Dispirit
As a first-year teacher, I put off grading a stack of descriptive essays until the very last minute. It was late at night and I was reading quickly when I encountered a detailed description of a student's favorite cafeteria food, "the toasted beagle." At that moment, it was the funniest thing I had ever read; I couldn't contain my laughter. The word bagel was misspelt in every sentence; misspelt as she buttered the beagle and even as she shoved that poor thing into the toaster.
However, at different points in my career, I encountered typos that did not amuse me at all. Instead, they caused me to rant about the carelessness of "kids today." How could similar circumstances elicit such wildly different reactions? Was it the context of the errors? Probably not. In hindsight, my reaction was more likely a window into my ability to maintain perspective at a particular moment in my life.
I am an adult, and spelling errors are a small matter, and yet my ability to regulate my reaction to them varied widely depending on other stresses in my life. I'm sure you have experienced this phenomenon. The flat tire or broken refrigerator, which on one day would be perfectly manageable, is an insurmountable crisis on another.
This tendency toward letting other stressors amplify one's sense of crisis and futility is even more present in teens and preteens. It becomes more pronounced when the troubling event is not a broken appliance but rather a world in turmoil. Without some time to come up for air—to just be kids—it is easy for children to lose perspective, and to lose hope.
Finding Room for Hope
This summer, I read a blog written by Catherine Hunter, a retired Head of School, reminding educators about the importance of humor and perspective. It has been a long time since I encountered advice that felt timelier:

An educator's humor is quite simply her perspective on the whole venture of child development. It's the knowledge that somewhere in your school, at this very minute, a child has misunderstood something, misnamed something, written or said something utterly charming or hilarious, and that it's vital to capture these poignant nuggets. Leaders who are able to articulate a broad perspective on learning, and leaven the dispiriting or demoralizing things that happen at our schools and in the world with humor, can help parents through difficult passages, bring joy and laughter into the lives of children and teenagers, and bring energy and hope to the faculty in the darkest day of winter.

My personal goal this year is to bring energy and hope to this community, especially when current events become demoralizing or when schoolwork becomes too heavy. I am certain that using humor in these circumstances will be seen by some as irresponsible, but our students are begging for some levity and understanding. To paraphrase Hunter, at the moment, kids and parents are "worried sick about things."
Providing Reassurance
Last week, the Head of a peer school introduced me to the term "eco-anxiety." A mother at that school had asked to remove her fourth grade daughter from science class because the unit on the polar ice caps was causing the daughter distress. The young girl was unable to sleep, fearing that her house would be flooded and her dog would drown. Her class had watched YouTube videos intended for older students.

When I returned to campus, I asked our early middle school science teacher, Mr. DJ, what precautions he takes when he introduces important topics that might be too demoralizing for our youngest students. His answer was profound. "Whenever we tackle a tough environmental topic, I always end the class with a reassuring thought," said Mr. DJ. "I remind the students that Brewery Creek was once a mess, but Marshall students cleaned it up, or that the ozone layer was once in crisis but humans found a solution."

Our students need humor, hope, and empowerment. Without a balance, they worry too much, and that is unproductive. Please ask your student what he or she is worried about right now, and remind them that solutions exist. We have had political unrest before, and we have solved environmental issues. To be sure, it is important our students remain aware of the problems they will inherit but, for now, they need time to play and laugh, too. The good news is that, through project-based and student-directed activities, schools like Marshall are training students to be problem solvers. If we are able to keep their spirits high, they will be ready to tackle whatever challenges await.
A Culture of Purpose
Not long ago, I recommended independent school to a friend whose middle child is a bit adrift. His son earns C's without much effort and has quit activities including baseball, his favorite sport. I have known this friend my whole life. He and I attended public school together, and he knows that I have spent my career in independent schools, yet we had never before broached the subject of school choice. I did not realize how strong his preconceptions were. Once I made the recommendation, he asked me a few questions that took me aback: "How is private school going to make a difference? School is school. Aren't you just paying to have your child hobnob with rich kids?"
I had not rehearsed an answer, but it came rather readily. As lifelong friends, we tend to speak directly and honestly. "You are paying to plunk your child into a culture of purpose," I explained. "You are making the decision to surround your child with other students who demonstrate curiosity and perseverance. You are paying for mentors who know each kid as an individual. In terms of both baseball and academics, quite literally, you are putting your son back in the game."
I have heard other independent school advocates answer similar questions by citing class size as the chief differentiator, but class size only tells part of the story. Having 18 students in a class is only advantageous if those 18 students are engaged and motivated. When that is the case, the students create a culture that new students accept as the norm. This is true at Marshall, and the benefits can be seen beyond the classroom.
Co-Curricular Success
Last year, despite our relatively small size, three of our athletic teams made it to state tournaments, and many other athletes made it to state competition as individuals. In other co-curricular pursuits, Marshall students qualified for state or national competition in Speech, Poetry Out Loud, Math League, Robotics, Knowledge Bowl, Destination Imagination, Cyber Patriots, and History Day. In music and in fine arts, many Hilltoppers achieved superior rating. In all, about half of the students in the Upper School competed at the highest level available in a favorite co-curricular activity. What does this mean for a student such as my friend's son? It means, in a class of 18 students, the majority of kids will demonstrate a high level of passion and commitment to an activity that provides pride and joy.
Do students achieve outstanding results at other schools? Of course they do. But in small schools where the majority of students strive to make honor roll and compete at the state level, the culture is different and students emulate what they see. Teens seek to fit in and, at schools such as Marshall, they fit in when they act on their interests. It is worth noting that Marshall does not admit students based on co-curricular talent. In fact, several of the students who participated in state competitions last year started their activities after joining Marshall, often at the invitation of a classmate or a coach.
Expand and Enrich
This year, we have made an important change to the Upper School schedule, adding two blocks known as Expand and Enrich. In the Expand block, students will select one of several offerings and, for about a month, explore a practical or experiential topic related to our curriculum. In the first session, students will choose from a variety of offerings including: Introduction to GIS, Maker Space, Classic Films, The Recording Studio, Global Studies, Micro Plastic Testing, and others. Our hope is that each of these offerings might just be the hook that ignites a passion and connects a current student to a future endeavor.
I believe all children wish to discover purpose but some struggle to accept the social risks associated with demonstrating passion and commitment. I also believe that students are happiest when they are engaged in their own pursuits and striving towards their own goals. That is why I chose independent school for my children, and that is why I continue to recommend it to parents who wish to ignite a spark—or reignite a spark in a child who might be temporarily adrift.
The dozen of us who work during the summer are often asked what we do when the kids aren't
here. The simple answer is that we plan all sorts of things, including some things that may not seem
as if they require any planning at all—things such as walking through the front door. Four years
ago, after meeting with school safety experts, we added new door locks and surveillance equipment
to the main entrance. Most families understood the necessity of that project, yet others spoke
nostalgically of a simpler time when open doors made everyone feel a bit more welcome. Taking
that feedback into consideration, we soon began greeting all of our students at the front door each
morning. Now our front entry is safer yet we still do our best to make every child feel welcome.
Creating Space for Growth
When visitors and students enter the front lobby now, we want them to be able to see who we are
right away. As they move through the double doors, we hope they notice the pillars outside the
Hilltop Café, which offer a "welcome" in every language, a testament to our global programming. As
they turn towards the front office, we like to point out our new Statement of Community, and
explain that respect and compassion are central to our Mission.
This year, we are especially eager to welcome new and returning students through the front door.
They will only have to step ten feet into the building in order to see directly into our newly
renovated, brightly colored arts classrooms. Part of our vision for the renovation of our arts
classrooms was to put active, student-centered learning on display. Families who are not familiar
with independent education wonder what is different about Marshall School. This year, they will
see that difference as soon as they enter the building.
Three instructors
Our use of space is influenced by the Reggio Emelia philosophy. One noteworthy aspect of the
Reggio approach is the celebration of three instructors: the student, the teacher, and the
environment. As we remodeled our fine arts and music classrooms, we drew inspiration from the
Reggio approach, seeking to design spaces that will serve as a third teacher. For instance, the choir
room will allow for more movement, the art studios will have better natural lighting, the practice
rooms will facilitate group work, and lab spaces and recording studios will encourage individual
expression.
There are so many reasons to be excited about this renovation. Our classrooms have served many
functions since this building first opened in 1965. The new strings classroom, for instance, once
housed auto shop, so we removed the hydraulic lift that once hoisted cars as well as the drains that
collected oil. As it turns out, Mr. Risdon did not have much use for either artifact, so he willingly
swapped them out for practice rooms that can accommodate small ensembles. The space is ready
to enhance the learning; all we need now are students to show us the way.
I hope you find time to stop by and see us in action. We will be glad to greet you at the front door.
When you choose a school like Marshall, it may seem as if the adults in your life go a bit overboard; asking a lot of you, expecting a lot out of you, warning you a great deal about what is coming next. Some days, it may seem as if they expect you to solve the multitude of problems facing our ever-changing world.


There is some truth to the way you feel, yet, embedded in that truth is a fairly big compliment. You can hear these expectations as pressure—heck, there is a great deal of pressure on your generation—or you can listen more closely and hear something different: the confidence we have in you, the respect we have for you, and the hope which you inspire in us.
The truth is, we do hope you solve the world's problems; but we don't expect you to do that tomorrow. The truth is, your generation is our hope. I am hardly the first speaker to say that to a group of graduates. Fifty years ago, Bobby Kennedy told a group of college graduates the same thing. Fearing that the world was changing too quickly, he told the class they: "had the capacity to be the best generation in the history of mankind, or to be the last."
Talk about pressure. Kennedy went on to identify four fears that might prevent a generation from accepting responsibility for the world they inherit: Futility, Expediency, Timidity, and Comfort. Let's take a quick look at three of these fears, and then a longer look at Timidity.
Futility is the sense that no one person can make a difference when faced with a major crisis. Expediency is the sense that problems will need to be solved long before you are old enough to do anything. Comfort is the unwillingness to sacrifice the good life for the just life.
Let's say you are deeply concerned about environmental issues and fearful that the world may become uninhabitable. Futility will tell you that nothing you do will make a difference. Expediency will say you are simply too late, the damage has been done already. Succumbing to those fears will free you up to litter, relieve you of the need to recycle, and prevent you from sounding an alarm when something is amiss. Where will we be then?
In response to these three fears, Kennedy issued this great line: Few will have the greatness to bend history; but each of us can work to change a small portion of the events, and in the total of all these acts will be written the history of this generation…
With your generation, I worry most about the fear he called Timidity, so today I share with you Kennedy's call-to-action: Few men, he said, are willing to brave the disapproval of their fellows, the censure of their colleagues, the wrath of their society. Moral courage is a rarer commodity than bravery… yet it is the one essential, vital quality for those who seek to change the world.
Today, social media reinforces timidity, making us worry more frequently about losing followers and less frequently about doing right. So, where should we turn for inspiration in these timid times? Graduates, I suggest you look to your classmates and recall the many ways in which the class of 2019 overcame timidity.
As a class, you took a circuitous journey through high school; wrestling at times with timidity; settling, at times, for comfort. But your winding path has led you to greater self-awareness. These last few months, your focus has shifted from your personal journey to the greater good of the community. You sponsored blood drives, planted trees, hosted a forum with the mayor, tutored younger students, sold soup bowls to feed the hungry, and raised awareness through senior projects. At a time when you could have focused on your own accomplishments, you demonstrated compassion and exhibited servant leadership.
But don't just take my word for it.
A few weeks ago, I checked my inbox and came across this unexpected email from a community member: My husband and I were helping a friend, who was recently given a terminal diagnosis of ALS. She is unable to take care of her mother, so we set out to move her mom to a place where she'll be cared for. We desperately needed help packing and these young men helped us with a job that would have taken us all day. They were polite, helpful, and kept things light. Thank you so much, Marshall School, for investing in our children. They are turning into caring young people determined to help the community…
Class of 2019, you have changed your school and left a lasting impression; now go from this place and build on your momentum: don't succumb to timidity or futility, remember instead: Each of you can change a small portion of events, and in the total of all these acts will be written the history of your generation. You are, indeed, our "ripple of hope."
Congratulations and godspeed.
Schools that Change Lives
Before break, I attended the College Night for Junior Parents hosted by our College Counseling Office. After 29 years in schools, I know quite a bit about the college process, but Marshall is fortunate to have a true expert in Katie Voller-Berdan. Given her knowledge of trends and tendencies, I learn something new every time she presents.
On Monday, Katie provided a calendar of upcoming college fairs and took a few minutes to introduce a consortium of schools called Colleges that Change Lives. Her description of the schools in this consortium had me thinking about Marshall, and the very different conversations I have about our school. With our past parents and alumni, for instance, I am forever hearing stories about changed lives. Unfortunately, I rarely have the same conversation with applicants or with people who have never visited an independent school.
Expecting More
Just last week, I had an impromptu conversation about Marshall while ordering a coffee. A father I have met several times suggested to me that I had a difficult job, running a school that costs money. I asked him whether he had ever visited Marshall and he said no. He saw no reason. His eighth grade son was earning straight A's and had a 100% average in math; further, he achieved that 100% without ever having to complete a single assignment at home. Nothing was broken.
After some more conversation, I walked away wondering why our society doesn't expect more from schools. Specifically, why we don't have higher expectations for the classroom experience itself? A student who joins us in 4th grade will spend more than 10,000 hours with mentors and classmates. For sake of comparison, according to Malcolm Gladwell, 10,000 hours is the amount of practice time necessary to become "a phenom." It stands to reason, therefore, that what you do during those 10,000 hours has the potential to be life changing. Wouldn't you want your child to be a phenomenal learner? The nothing broken perspective misses this point entirely.
As one of the wealthiest nations in history, we should expect that all schools seek to change lives. We should expect that our children will be engaged every day, that they will be raised to solve our future problems. If we do not expect or even demand these things, I worry about our country.
A Shared Priority
I recently returned from an international trip where I was inspired by education at every turn. I visited several countries including Colombia, a nation that is pinning its future on education. I first travelled to Bogotá in 1999. Back then, I visited a school with no glass in the windows, where students went to school in three hours shifts. But this trip was entirely different. Education is now a shared priority. This trip, I met with government officials determined to chart a new course for its citizens by investing in schools, by bringing full-day education to rural classrooms, and by increasing access to technical colleges. I also visited independent schools with LEED Gold facilities, where juniors and seniors are actively engaged in project learning attempting to solve the country's most pressing issues, including environmental sustainability.
Education is the engine of progress, and the momentum I witnessed on my recent trip provides me with great hope for the people of Colombia. Investing in a generation of learners and giving children the tools to tackle real-world issues is a smart way to raise a generation of creative thinkers and problem solvers. I fear that our country has entered into a period of complacency, that we lack urgency and have forgotten just how important it is to prioritize education. We fixate on the "value proposition" and wonder whether investing in our own children will pay immediate dividends in the form of a college scholarship or starting salary. We choose colleges based solely on cost, while our undergraduates struggle to find purpose in institutions that are forced to slash programs or increase class size to compete in this value proposition arms race. Have we entirely lost focus on the common goal of education and on the shared responsibility to fully prepare our children for the future? If so, we will undoubtedly begin to lose ground to countries that prioritize education. "Not broken" is an odd and worrisome standard; Marshall takes pride in its commitment to changing lives.
I had a conversation with the parents of a ten-year-old who feared their son would not make a top level soccer team in their city. They painted a grim picture for me. Unless he plays Academy or Premier, odds are he will never be in line for a college scholarship. The boy, a top student and good musician, was not far from the table where we spoke. I wondered whether he had begun to internalize this pressure to perform. The parents saw only one solution, more private coaching, which meant something would have to give—perhaps drums, perhaps recreation league basketball.
Two days earlier, I watched as we sent off our all-state participants in dance, skiing, music, and mathematics. Our band director made special note of one senior who was scheduled to ski at state on Thursday and then play percussion and piano at the state band competition on Friday. If his parents had felt the same pressure, which of these lifelong activities would he have sacrificed at age ten? And what about his two senior classmates on the Nordic team: one, an Eagle Scout; the other, a varsity soccer player who is investigating Nylon and other fabrics as part of an independent study in chemistry.


As an independent school, part of our job is to be responsive to the wants and needs of our families. If families seek top-level athletic competition, we must to do our best to provide just that. Another part of our job, however, is to occasionally buck a trend and provide academic leadership when it's needed. The notion of specialization has much appeal to families who are driven to see their children succeed, but it is not the only way to find success, and it has many unintended consequences.

It is entirely possible to compete at the highest level while maintaining a healthy well-roundedness. Our winter season has provided all the proof families should need. Our girls' hockey team, for instance, just missed qualifying for the state tournament in one of the most competitive sections in the country. They also won the Academic All Section Award with a team GPA of 3.9, and will be a contender for top academic team in Minnesota. The girls on the team include students who participate in band, choir, orchestra, drama, speech, student government, and several other sports. In fact, many have participated at the state level in a second sport.


The conversation I had with the family of the soccer player is one I encounter with increasing frequency. When I meet these parents, they are 100% certain there is only one path forward and they have found others who reinforce this notion. These are caring parents who want the best for their children, and want to provide every advantage. While these families are not always receptive to my guidance, if they do ask for advice, I offer this question: Ultimately, what is it that you want for your child? Better yet, what do they want for themselves?
Win or lose, I'll take our teams. As hard as they compete, as difficult as that final loss may be, our student athletes have the ability and the opportunity to redirect their passions to other pursuits—to sing, to play a second sport, to lead a club, to travel abroad, to compete in a poetry contest ... who would want to rob a child of those moments? Following this well-rounded path, our graduates earn tens of thousands of dollars in merit, far more than they would earn in athletic scholarships. From the special moments to the scholarship money, a choice to double-down on specialization usually leads to less rather than more.
If imitation is the sincerest form of flattery, Marshall should feel good about the numerous school districts promoting "engagement" in their current TV spots. We made engagement a top priority in 2014, when we participated in a national study and published a strategic plan emphasizing social, emotional, and cognitive engagement. Our goal then was quite simple: we wanted our students to be as engaged as the students in the nation's very best schools. When we achieved that goal in 2016, we raised the bar again and began speaking of engagement at a higher order. These days, in place of the word engagement, Marshall uses phrases such as risk-taking, creative tension, and problem-solving.

When it comes to offering empirical support for aspirational outcomes, educational institutions are relatively new to the game. Test scores and college placement have long offered some statistical evidence of academic achievement. But studies have proven that the best indication of future test scores is past test scores, meaning these metrics give some indication of how smart your students might be, but do little to measure a school's impact. If we wish to determine how well our students solve problems, and then stake a claim that we nurture that skill better than other schools, we must find ways to measure ourselves.
Next month, we will participate in the High School Survey of Student Engagement (HSSSE) and the Middle School Survey of Student Engagement (MGSSE) for a third time. These national, longitudinal surveys allow us to measure our progress and compare ourselves to both a public school and an independent school norm. The eventual report is quite sophisticated and the findings provide great detail and insight. For instance, in 2014, we learned that our 10th and 11th graders were not asking many questions during class, so we made that a point of emphasis. We also realized that our students were not as socially and emotionally engaged as were the students at the best independent schools, an issue that required a more complex solution.
To build social and emotional engagement, we made our Upper School advisory system more robust, built an academic commons and a coffee house, created more student leadership opportunities, introduced a social skills inventory in the Middle School, added group work in the classroom, and started the school year with leadership and ice-breaking activities. When we tested again in 2016, over 95% of our students reported that they "felt safe," and that they "belonged" here at Marshall. And, nearly 80% agreed with the statement, "I am an important member of my community," while only 53% of public school students felt that way.
Why does this matter? From 2014 to 2016, as our social and emotional engagement improved, our cognitive engagement followed suit. Our composite score of 34.1 improved by one full point surpassing the independent school mean (and widening the gap with public schools). Specifically, we made notable progress in these important areas:
How often do you work on a project that requires you to interact with people outside of school?
How much does your school emphasize: Analyzing ideas in depth for classes?
How much has your school contributed to: Thinking critically?
How much has your school contributed to: Developing creative ideas and solutions?
What strikes me after five years of using empirical data is that the numbers often mirror the "eye test." Two things bothered me when I first joined the Marshall community: our students rarely wore their Marshall gear, and the upperclassmen were often slumped and apathetic at school assemblies. Today, I would guess a third of our students are wearing black-and-gold athletic gear and our assemblies are now run by upperclassmen.

When we measure ourselves again this spring, we will determine whether our students truly are engaged at that next level: solving problems with creative solutions. My guess is that we will fare quite well. As I walked these halls during iTerm, I saw problem solving at every turn. In fact, I would not be at all surprised if problem solving and creative tension are the very buzz words we see other schools begin to use in their TV spots a few years from now.
Over the holidays, I read an interview with a retired educator. The interview focused on his observations of two significant changes in schools since he first accepted a leadership position in 1976. He listed the connection between brain science and learning as the most significant improvement during that time, noting that these new understandings enable teachers to reach all students, even those who learn differently. The troublesome trend he has witnessed is the steady decline of what he calls "good faith," the core belief that parents, teachers, and administrators are all working towards shared goals, with the best interest of children at heart.


The dictionary definition of good faith is, "an honesty or sincerity of intentions." In schools, I am not certain how to fully quantify good faith, but I think you know it when you see it. There was a time, argues the retired educator, when parents and teachers would come together and ask: "What are we going to do to fix this together?" Back then, the assumption was that all parties shared similar aspirations for students, and trusted each other in the work of guiding them towards desired outcomes. To be sure, if that covenant is on the decline, it would be important to prioritize its restoration.
At Marshall, our best articulation of our shared aspirations for students is our Mission Statement, and these Community Conversations are written to remind us that in our work together, we aspire to educate students to become curious and ethical citizens. Our Mission Statement is our community's covenant - one made in good faith and partnership. In the midst of challenges, it should serve as a beacon - guiding us back to our highest aspirations for our most important calling - our children.
Open and honest communication is the best evidence of a school's commitment to good faith, which is why we have added weekly newsletters in the Middle School and a series of lunches for the parents of 7th and 8th grade students. In December, 27 families joined us for our first Transitioning to Upper School luncheon. Our next is scheduled for this Friday, and our annual Town Hall meeting will be held shortly thereafter. All these opportunities for open communication are designed to take the mystery out of our methodologies and explain how exactly we are trying to achieve and live our Mission. We hope they also serve as forums for good faith partnership in that endeavor.
Some might argue our society's good faith problem extends far beyond schools, concluding that we are experiencing a proliferation of uninformed criticism and distrust. If that is true, part of our job as a school is to teach students how to form valid insights, construct balanced assessments, and exercise judgment on their own. If our students see parents and teachers as good faith partners in support of these new understandings, we win in two ways: We increase good faith here in our hallways, and we educate future leaders who, in turn, just might help our society restore good faith on a broader scale.
In January, we will welcome twelve high school students from Turkey to spend two weeks immersed in Hilltopper life. Turkey is a fascinating country, whose residents have a unique window to the world. Geographically, Turkey bridges continents together; historically, it bridges millennia. Turkey is also vitally important in today's geopolitical realm. I know of no other school hosting such an exchange, and I can only imagine how rich classroom discussion might be when students have the chance to share and compare perspectives on current events, religion, and foreign policy. Nonetheless, I understand the visit will not be fully embraced by all. Global education, at the moment, is encountering significant backlash.

From a common sense perspective, it is difficult to imagine why.
Most students need to be encouraged to step outside their comfort zone. It is how they grow. At independent schools, we celebrate the upperclassman who dares to try theater for the first time, as well as the student who accepts the challenge of an honors or an AP course. Neither endeavor is easy. The actor may sing off key in front of family and friends, and the AP student may earn a lower grade because of the increased rigor, but we believe the risk is worthy. We believe growth happens in periods of discomfort. That is why we encourage our students to travel on language immersion trips and to befriend students from all over the globe. Engaging outside of one's comfort zone requires students to make decisions, so it is important to lay out the benefits of broadening one's perspective.
Promoting the value of global engagement is especially important right now as the very notion of globalization is increasingly politicized. Our students are not unaware of the proliferation of xenophobic sentiments equating nationalism with patriotism, and further implications that the desire to be connected with the world is somehow unpatriotic. I believe these simplistic equations are not only false in their interpretation of what it means to be a patriot, but dangerous in their masking of a simple truth: Xenophobia is a fear; one which has been given a stage in America.
As educators, we believe it is good to help young people overcome their fears. For instance, schools act responsibly when they help students overcome the fear of public speaking. Since students overcome xenophobia by meeting people from other places, we facilitate those opportunities within the safety of our school. No Marshall students are asked to renounce their nationality when they play games or attend cultural events in our international dormitory; it just doesn't work that way.
Our world is undeniably global, has been global, and is becoming global evermore. Our campus sits on a hill above a port city that serves the world—and has served the world for more than a century. From an educational standpoint, it would be difficult to justify a curriculum that was not designed to promote global engagement. At Marshall, we see ourselves on a different and a larger stage, with a clear calling 'to educate students to become global citizens.' We are a place where students will find opportunities to overcome xenophobia—not a place to maintain it. Please take the opportunity to encourage your children to participate in our global programming. It is as easy as saying hello to one of our 37 international students, and the benefits just may last a lifetime.
If you are my age and wrote a research paper in high school, you may recall your teacher imposing strict limits on the amount of information you could borrow from an encyclopedia. The rationale was simple. Using an encyclopedia was too easy; it deprived you of the opportunity to hone your research skills and hindered the process of discovery. Instead, you learned how to use the card catalog and read periodicals on microfiche, at times feeling as if you had uncovered facts known by just a handful of scholars worldwide.

That joy of discovery, that ability to seek answers not readily apparent, is increasingly at risk in today's
schools. If anything, using an encyclopedia is now judged to be cumbersome and inconvenient. Why
seek information when you can simply ask Alexa? Given this new reality, today's students are in danger of graduating with poor research skills--and absent any appreciation for discovery. And, without these key components of intellectual curiosity, how can we expect today's students to solve tomorrow's problems?

At Marshall, we have added inquiry-based learning opportunities at every grade level and in all
disciplines. Not too long ago, Upper School faculty member Paul Schonfeld asked his physics students to express a scientific curiosity in the form of a simple question. Students asked questions about the reflections they saw in puddles, about gravity's impact on plant life, and about the oxidization of certain metals. Gabby and Ava had questions about gravity, so they formulated this central question: How do skateboarders jump off the ground yet keep the board stuck to their feet? Their investigation revealed a deeper understanding of torque and Newton's Third Law.

This five day physics project begins with a question and an investigation. By week's end, the students
document their research methodology and display their findings. The final step is a reflection. Emma
researched Slinkys and seismic waves and, when she finished, submitted this reflection:

One of the things that is really interesting about physics is that once you start investigating one thing, you figure out that it is attached to everything else. Once you learn about one thing, you discover you need to learn about this other thing in order to explain the first thing, and that new concept leads you sideways and somehow you need to learn about 10 things that each demand explanation.

The project in physics is hardly a "one off" unit. By the time these students are seniors, they have
learned to ask questions and explore answers in math, fine arts, and humanities as well. For the past
two weeks, eighth grade students have pitched their ideas for Genius Hour projects, student-directed
presentations that they will share with the community in March. This unit, which Lori Durant, Middle
School Humanities Chair, introduced six years ago, allows middle school students to develop the
independent research skills they will use when they encounter similar projects in high school, college,
and in the workplace.

For many students, inquiry-based learning does more than foster intellectual curiosity. For some sixth graders, for instance, learning to ask questions in middle school math allows students to develop confidence and numeracy. Several times each week, teachers start class by writing problems or patterns on the board and asking students:
What do you see?
What do you notice?
What do you wonder?

Are not these the sort of questions that foster greater curiosity? Certainly, these students will relate to
math differently than will those who only ask, "What is the answer?"
In my first year of teaching, I coached baseball and felt I knew the game fairly well. That summer, I attended a Chicago White Sox game with Jay Barry, a former college player and our head varsity coach. At that game, I realized I knew much less about baseball than I had previously thought. Jay really knew baseball. He nudged me at one point and asked, "Did you see that?" To which I replied, "No, nothing happened."

Expressing some disappointment, Jay explained that something significant had happened; the shortstop had taken a step to his right meaning that Jack McDowell was going to throw "something off speed." Sure enough, the ace pitcher threw a change-up, and Jay explained the significance of throwing that pitch in that situation. Wow! I thought. Who knew there was so much intentionality in each detail? What a lesson in humility! Until that moment, I was satisfied with my understanding of the game; now I was excited to learn and appreciate baseball at an entirely different level.
In the first of these community conversations last month, I promised a year-long series of essays inspired by our Mission Statement. Already, I am writing about an ideal I would add to our Mission Statement. Education and humility go hand-in hand, which is one of the reasons each one is so important. So, when I am asked what one word I would add to our Mission Statement, I always say "humility," thinking more of the function of humility than the denotation of the word. In other words, it is not that I am advocating for modesty—important as that may be; instead, I am acknowledging that moments of humility provide us with the best opportunity to gain new understandings.
So how do we provide for humility in a world that has such little use for it? How do we ask our students to embrace the vulnerability of humility? Especially at a time when asking for humility seems counter-intuitive and dangerous? If anything, our tendency is to rescue students from moments where humility and vulnerability are on display—a parental instinct to be sure. Permit me to return to sports metaphor to provide one rationale:
If a high school athlete has played the same position for ten years, and the coach moves the athlete to a new position, that now vulnerable athlete may just "see" the entire game differently. If so, that athlete will inevitably enter into a period of learning and discovery that has been absent for some time. Who wouldn't want a steeper learning curve for a child? Nonetheless, our instinct is to fear the risk and request that the athlete stay in the position which provides the most comfort.
I believe it is only from a humble place that we embrace and commit to acquiring new understandings. If we are complacent in our beliefs, if we arm ourselves exclusively with arguments that support our own views, we will never model the behavior our children need to learn in order to accept new understandings and prepare to lead us forward. If, as adults, we can accept that we have more to learn, and then set out to acquire deeper knowledge, then we will be modeling for our children the condition necessary to gain new understandings.
As parents, we worry about our children's ability to navigate this hectic world, and we worry about the very world in which we live. As Marshall Parents, we believe we must arm our children with a great education in preparation for that world. Therefore, we must also be comfortable with humility and vulnerability, as these are the precursors to new understandings, and it is those new understandings which will lead us forward and help us find common ground.
In the early 1970's the Diocese of Duluth realized that they would no longer be able to subsidize Duluth Cathedral High School. Facing the strong possibility of school closure, a group of civic leaders came together to create a vision for a private school. The typewritten plan for that school sits on my desk, and I frequently turn to it for inspiration. It is an heroic document for many reasons. For one, those civic leaders knew "the odds [were] great against this pioneer project" and yet they "accepted the challenge because of … the rewards to the community and the nation." Many years later, Duluth again needs a school that dares to take the lead.
The Founding Board articulated a Financial Plan, a Formation Plan, and a Curricular Plan with eleven "proposals" or guidelines. I write to you today to reiterate Marshall School's commitment to those founding proposals, and draw your attention in particular to #8, which pledged the school would: "Open wide its doors to all persons—regardless of race, religion or economic status—who seek excellence in education."
While the language in that statement may seem dated, the sentiment still inspires. Our world is tumultuous and our children feel great angst. They need to know that even in times of turmoil, school can be a safe zone. They need to know there are institutions willing to take a clear stance and demand civil interactions between its members. With this in mind, a group of faculty members worked last year to draft a new Statement of Community for Marshall, a pledge which we will display alongside our Mission Statement:
The Marshall School community shares responsibility for the safety, inclusion, and well-being of all members. We nurture and protect an environment that is affirming and empowering of individual voices, life experiences, and perspectives. We commit to learning and growing through our daily actions and interactions. We seek always to value, respect, and uplift those around us.
It seems to me that our nation has begun to scrutinize daily actions in schools in a way that does not serve our students. By design, schools are places where hundreds of adults and children from varied backgrounds interact with each other multiple times a day. Many of the interactions are wonderful; some are not. It has always been such.
Lately, too much of our nation's adult energy has been spent collecting and cataloguing less-than-perfect moments and stringing those moments together to create narratives that suggest schools lack balance, or push either a liberal or a conservative agenda. This is understandable. In our 24 hour news cycle, politics is front and center all day long. But placing a political lens over daily interactions at school often distracts us from the work of educating our students; further, these narratives cause our students anxiety. Influenced by the polarizing stances often seen on TV, our students wonder whether they can express ideas without judgment, or conclude that they must deride others to prove a point.
My hope is that this well-crafted statement will be our reset button. It is aspirational, and it is impartial. It simply asks us to be better while reminding us that community is a "shared responsibility." As the school year begins, our students feel alacrity—they have new pencils and new notebooks, new backpacks and new cleats. We want them to feel great about our new promise as well, our promise to uplift each other. If we can discard old notebooks and cleats, we can let go of some divisiveness as well. Let us pledge to share the responsibility for maintaining a nurturing community.
Our Founders felt we should be bold and aspire to be "a beacon on the hill." Fifty years later, our Statement of Community asks the same. Let's agree to share the responsibility of maintaining a nurturing community, and "accept this challenge because of…the rewards to the community and the nation."